Yenepoya Institute of Technology: Pioneering Excellence in Education, Training, and Vocational Achievements…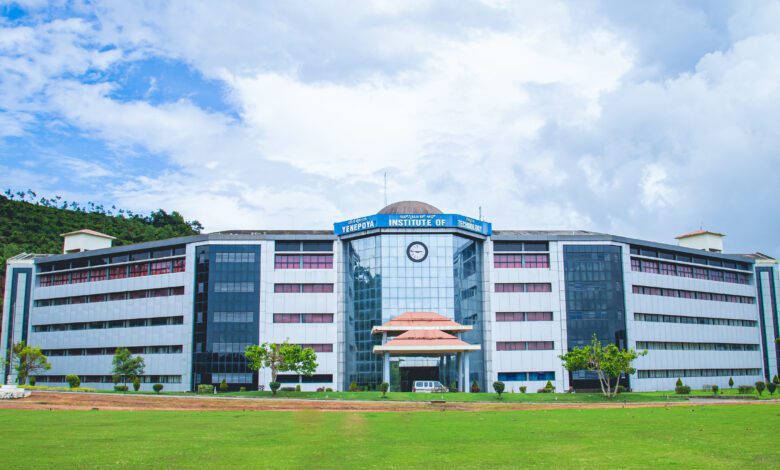 Yenepoya Institute of Technology, situated in the serene surroundings of Moodbidiri in Dakshina Kannada district, has evolved into a student-centric educational institution dedicated to delivering exceptional quality education, fostering skill development, providing training, and offering enticing employment prospects.
Established in 2008, the primary objective of Yenepoya Institute of Technology is to promote academic excellence and unlock the lifelong potential of its students. Over the years, the institute has made remarkable strides, earning a distinguished reputation among engineering institutes in Karnataka. This success can be attributed to its commitment to providing quality education, comprehensive training, and state-of-the-art infrastructure. The institution is now part of the Islamic Academy of Education, which encompasses the Yenepoya Group of Institutions and Yenepoya University, both renowned for their high-quality education.
Affiliated with Visvesvaraya Technical University (VTU) and approved by AICTE, New Delhi, Yenepoya Institute of Technology offers a range of expertly designed programs, including Mechanical Engineering, Electronics and Communication Engineering, Electrical and Electronics Engineering, Computer Science Engineering, Information Science Engineering, Artificial Intelligence and Machine Learning, and Computer Science Engineering (IoT, Cyber Security including Blockchain Technology). The institute employs a professorial system of teaching, ensuring a conducive learning environment for students. Notably, the Mechanical Engineering and Computer Science Engineering departments of the college have received accreditation from the National Board of Accreditation(NBA).
The institute boasts several facilities aimed at enhancing the student experience, such as interest-free educational loans for aspiring students, the option to pay annual fees in monthly installments, various student-friendly schemes, scholarships, a well-equipped library and information center, a stationery shop, separate hostel facilities for male and female students, an ATM, a gym, a food court, a café, and transportation services to surrounding towns. Additionally, the college houses numerous clubs and units dedicated to holistic student development, including the National Service Planning Unit, Red Cross Unit, Rotaract Club, Photography Club, YIT Band, Continuous Learning Unit, YEN Coders, Center for Advanced Computing, Center for MEP Design and Engineering, Center for Vocational Skills and Development, Prevention of Ragging Cell, Grievance Redressal Centre, SC/ST and OBC Cell, Industry Interaction Cell, KSCST-IPR Cell and Robotics and Automation laboratories.
The ultimate goal of every aspiring engineer is to secure a challenging position in a reputable company and achieve success in their chosen field. To help students realize this ambition, Yenepoya Institute of Technology regularly conducts training sessions facilitated by professional trainers. The institute organizes skill development workshops and thematic seminars, ensuring that students are well-prepared for their future careers. The Training & Placement Cell plays an active role in providing professional services to students, undertaking projects throughout the year to enhance their employability.
For more information, please contact the following phone numbers:
Mobile: 7349640850, 9686155557
Office: 08258 262733, 262713